Wisdom Tooth Extractions – Encinitas, CA
Preserving the Health of Your Smile by Removing Wisdom Teeth
Wisdom teeth are the last teeth that grow into your mouth, typically between the ages of 16 and 23. While some people may have no third molars, others can have one, two, three, or all four of theirs—this typically depends on your genetics. In cases where allowing these teeth to grow in could compromise the health of your smile, our team recommends wisdom tooth extractions in Encinitas. Call us today to find out whether your third molars pose a risk to your oral health.
Why Choose McElroy Smiles by Design of Encinitas for Wisdom Tooth Extractions?
We Remove Impacted Wisdom Teeth
IV Sedation & General Anesthesia Offered
In-Network with Most PPO Dental Insurances
The Wisdom Tooth Extraction Process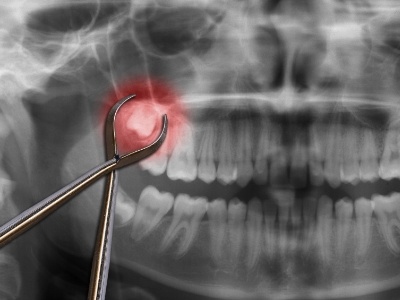 Your procedure will depend on whether your wisdom teeth remain impacted below the gumline or have erupted into the mouth. If they're impacted, Dr. Greg McElroy will need to surgically remove them, which will likely require the need for sedation and a more extensive healing process. However, if they've erupted through the gumline, we can gently wiggle them free of their connective tissues and pull them out of the mouth to prevent any future oral health problems from developing.