Cosmetic Dentist – Encinitas, CA
Erasing Imperfections & Enhancing Beauty
Cosmetic dental imperfections can occur for a variety of reasons, whether that be a natural part of aging, like tooth discoloration, or an accident that left you with a chipped tooth. In a split second or over the course of years, your smile can change, creating a long-term impact on your confidence. At McElroy Smiles by Design of Encinitas, we encourage our patients to choose themselves by repairing flaws and restoring their smile's youthful, healthy glow. Call us today to schedule a consultation and learn how we can rejuvenate your grin with cosmetic dentistry in Encinitas.
Why Choose McElroy Smiles by Design of Encinitas for Cosmetic Dentistry?
Highly Effective In-House Teeth Whitening
Additional Financing Available Through CareCredit
Modern, Clean & Comfortable Dental Office
Veneers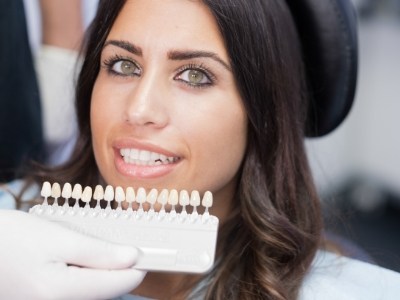 Whether your smile is affected by a few unsightly chips or damage, discoloration and misalignment, veneers are a comprehensive cosmetic dentistry treatment that can take your smile from dim to dazzling. Focused on improving the overall brightness, symmetry and appearance of your grin, veneers are able to conceal a variety of flaws by securing thin, yet durable, porcelain or ceramic sheaths over the visible surface of teeth.
Metal-Free Dental Restorations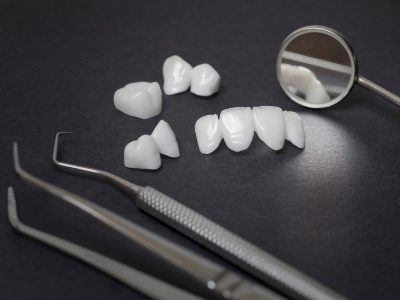 While metal is a durable material to craft dental crowns, fillings, and other restorations from, many patients find it unsightly when placed next to their natural teeth. As a more aesthetically pleasing option that doesn't compromise on longevity, we craft our dental restorations from Emax and zirconia. These are custom shaded to match the color of surrounding teeth to allow them to effortlessly integrate with your smile, and with the proper maintenance, they can continue protecting your pearly whites for over a decade.
Direct Bonding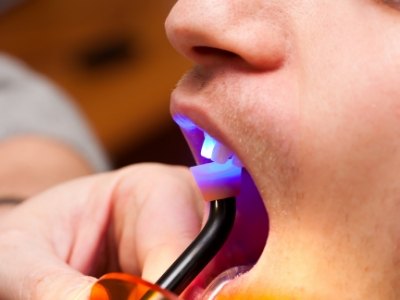 Direct bonding, also referred to as cosmetic bonding, is a cost-effective solution for chipped, slightly discolored, and damaged teeth. Using the same composite resin material we utilize for cavity fillings, we're able to sculpt the missing portion of a tooth to make it appear whole again, all within about an hour. The resin is color-matched to your enamel, making it virtually impossible to distinguish which of your teeth have been repaired using this cosmetic technique.
Invisalign Clear Aligners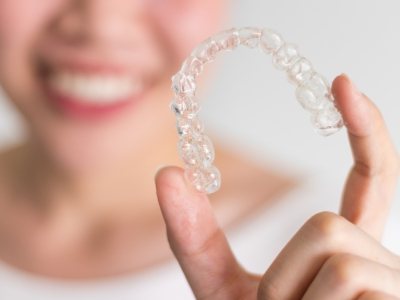 There's a new alternative to uncomfortable metal brackets and wires, called Invisalign clear aligners. This orthodontic treatment is comprised of a number of customized, discreet trays that are designed to gradually and gently shift your teeth into their ideal positions, allowing you to address bite problems, crowding, and gaps. Because these appliances are made from a smooth plastic that's difficult to see, patients are able to enjoy the benefits of maintaining their professional appearance and remaining comfortable throughout their journey.
Teeth Whitening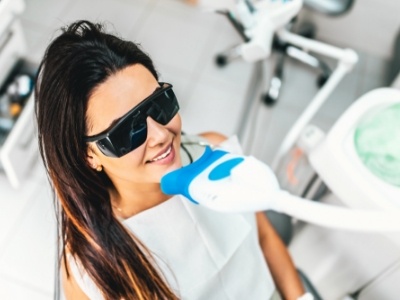 Teeth can become discolored for several reasons, like genetics and aging. While it can feel disheartening watching your smile dim over the years, our team offers a highly effective treatment to restore the brightness and glow of your pearly whites. In-office teeth whitening can be completed within about an hour and brighten your teeth by up to eight shades. Because the treatment is administered and overseen by trained professionals, you don't have to worry about it negatively impacting your oral health. For your convenience, we also offer professional grade take-home teeth whitening kits as well!
BOTOX & Dermal Fillers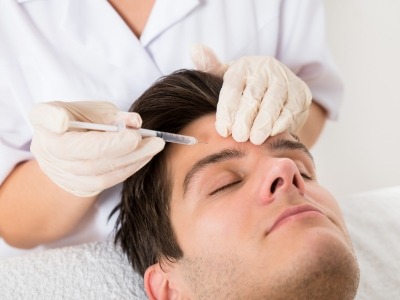 Fine lines and wrinkles can begin developing as early as 25 years old due to the breakdown of collagen and stressed facial muscles. With BOTOX and dermal fillers, we can minimize the appearance of forehead and frown lines, crow's feet, and sunken-in facial features without you having to undergo any type of invasive treatment. With a few simple injections that only take a moment to administer, we can help bring back your glow.
Smile Makeovers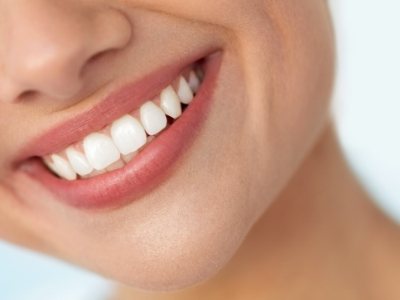 If you want to improve the overall appearance of your face and smile but aren't sure where to start, a smile makeover may be the best option for you. We'll begin by speaking with you about your goals, and based on your view of an ideal smile, we'll create a customized treatment plan that can include two or more of our restorative or cosmetic dentistry treatments. Our goal is to help improve the beauty and function of your smile while prioritizing your desires so you can grin with confidence at your next big life event.