Advanced Dental Technology – Encinitas, CA
Leading-Edge Precision for Optimal Results
As authorities in their field, our dentists at McElroy Smiles by Design of Encinitas understand the importance of having their office equipped with the latest and greatest technology available. From our cone beam CT scanners to our Cavitron Ultrasonic Cleaner, every step of the way, we promise to deliver the best possible outcomes. We invite you to read below to learn about the advanced dental technology we use in our Encinitas dental practice.
CT/Cone Beam Scanner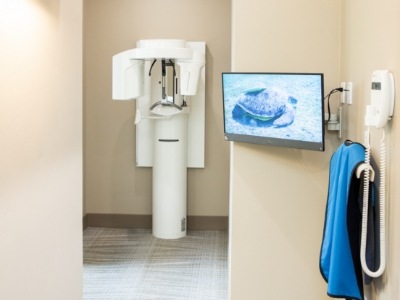 While traditional digital X-rays are incredibly useful when planning dental treatment, they have limitations. That's why our team has taken a big step forward for your benefit and invested in the revolutionary power of cone beam technology. This system scans your oral structures in mere seconds and creates an incredibly detailed, 3D image of what's beneath your teeth and gums.
Most commonly, we use cone beam technology for dental implant placement. This reconstructive solution can create amazing results for patients suffering from tooth loss, but accuracy is vital to ensure their success, comfort, and function. Cone beam scans can show us the density of your jawbone, bodily structures that may be in the path of potential placement zones, and much more. This allows us to keep the procedure as minimally invasive as possible, eliminating damage to nearby tissue and improving your projected recovery time.
Panorex Imaging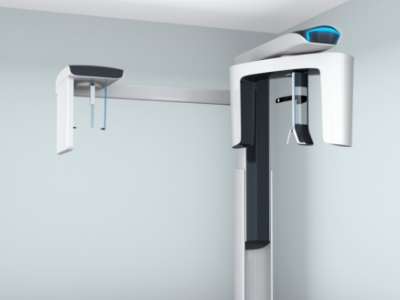 Similar to the medical CT scan, Panorex Imaging can take three-dimensional images of your teeth and surrounding dental structures. The crystal clear, well-defined photos enable us to view the tooth as well as its root structure together with the jawbone, nerves and soft tissue. By having the ability to view the inner structures of the mouth, we are able to detect, diagnose and handle complications while they are still minor, well before they can lead to substantial problems.
Digital Dental Impressions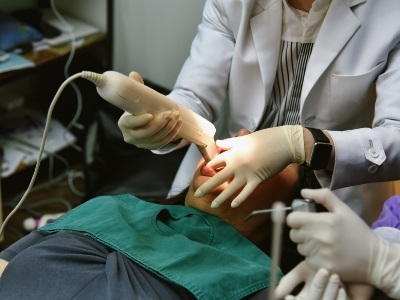 When you visit McElroy Smiles by Design of Encinitas, gone are the days of goopy, gag-inducing putty impressions. We utilize a much more detailed, comfortable, and precise method of capturing digital impressions. Much like the intraoral camera, our digital dental impression system consists of a small wand with a sensor at the end of it. Once waved around the mouth, it will build a detailed digital blueprint of your dental and soft tissue structures that we can use to craft any type of oral appliance or restoration.
Soft Tissue Laser
The soft tissue laser permits us to provide delicate, precise gum disease treatment without damaging healthy tissue. Simply because we do not require any sort of incisions or stitches, soft tissue dental laser treatments can typically be performed without causing pain. As the laser is getting rid of tissue it disinfects the area, drastically lowering the chance of infections. Additionally, recovery time is greatly reduced in comparison with treatment methods carried out with a traditional scalpel and sutures.
Cavitron Ultrasonic Plaque and Tartar Removal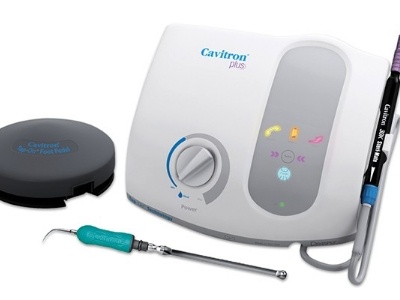 It used to be that the only way to remove tarter from below and above the gum line was by scraping with a hand instrument. At McElroy Smiles by Design of Encinitas, our hygienists are able to gently and comfortably remove tarter with high frequency sound waves using the Cavitron Ultrasonic Cleaner.
The Cavitron Ultrasonic Cleaner is a safe, effective, and painless alternative to traditional dental cleaning methods. It vibrates at the speed of sound, so you hardly feel any movement. This makes even a deep cleaning a more pleasant experience.
Fiber Optic Transillumination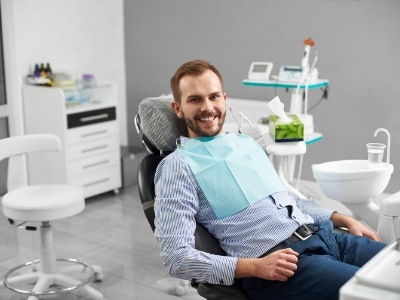 Fiber optic transillumination is a diagnostic device that emits a concentrated beam of bright light. The intense light can unveil disease located between teeth or under restorations. It is also able to reveal cracks in your teeth that are not evident to the naked eye. The fiber optic transillumination device allows our team to diagnose and treat issues when they are small, before they begin to cause significant tooth structure damage or pain.
Intraoral Camera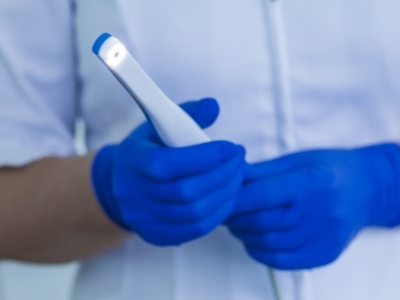 Our intraoral camera is a small, handheld device that provides us with another way to view the hard-to-see areas of your mouth in greater detail. It's a small, pen-shaped device with a lens at the tip of it that can capture live video footage as well as still images. We can project these photos on a large monitor, showing you exactly what we're seeing and better explaining how our recommended treatment plan will fix the issue at-hand.