Dental Implants – Encinitas, CA
The Leading-Edge Solution to Tooth Loss
Dr. Greg McElroy, as well as his team, has completed hundreds of hours of additional training and education, allowing us to complete the entire dental implant treatment under one roof as well as offer implant dentures. From start-to-finish, each treatment that we provide is custom-tailored to fit your individual needs so you can enjoy the best possible results. To learn whether you're a candidate for dental implants in Encinitas, call our dental office to schedule a consultation.
Why Choose McElroy Smiles by Design of Encinitas for Dental Implants?
IV Sedation & General Anesthesia Available
Dentists with Specialty Dental Implant Training
Precise, Fully Digitized Dental Experience
What Are Dental Implants?
Dental implants themselves are small titanium posts that are surgically inserted below the gumline and into the jawbone to replace the roots of missing teeth. Due to their biocompatible nature, they're able to undergo a process called osseointegration, where they fuse with the jawbone. This creates an unwavering support system for a crown, bridge, or denture to be secured to, restoring the function and structure of your complete smile.
The 4-Step Dental Implant Process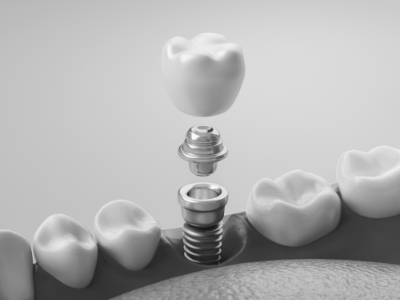 Consultation: The first step of every dental implant treatment is a consultation with our team. We'll capture necessary diagnostic information, like a cone beam CT scan and X-rays, and conduct a thorough visual examination of your teeth and gums. We'll also speak with you about your oral and medical health history and the goals you have for your treatment. Based on everything we find and talk about, we'll walk you through our recommended treatment plan so you know what to expect throughout the process.
Placement: Once you consent to moving forward with treatment, we'll schedule your surgery, which we'll complete in-office.
Osseointegration & Abutment Placement: After your surgery, your implants will fuse with your jawbone over the next three to six months. Once osseointegration has occurred, we'll attach small metal connector pieces to the tops of your implants, called abutments.
Final Restoration: When we receive your final restoration, we'll call you back in to secure your replacement teeth to your abutments and complete your smile.
Benefits of Dental Implants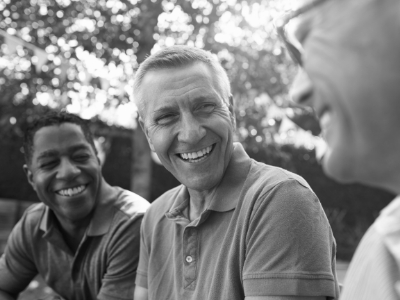 With countless unique benefits that distinguish them from their traditional counterparts, dental implants are an incredibly popular choice among patients. From long-term health benefits to a lifespan of over 35 years, they're an excellent investment that many would agree is well worth the cost. When you choose dental implants in Encinitas, you'll also be able to enjoy replacement teeth that look and feel lifelike, up to 80% of your bite power restored, and no slipping or shifting restorations.
Who Dental Implants Can Help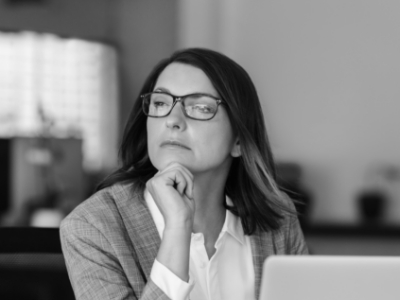 As a rather versatile treatment, dental implants can help patients in a variety of situations. During your initial consultation, our team will help you determine whether this is the right option for you by discussing your expectations and smile goals as well as conducting a thorough examination of your oral and facial structure. In some cases, patients may require preparatory procedures before being able to undergo surgery, but we'll be sure to walk you through what your individual process will look like.
Missing One Tooth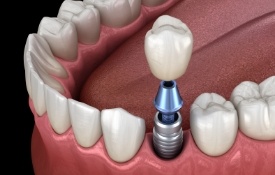 For a single missing tooth, we'll place a dental implant below the gumline and into the jawbone within the space in your arch. Once you've healed and the implant has fused with the bone, we'll secure an abutment to it that will hold a customized dental crown.
Missing Multiple Teeth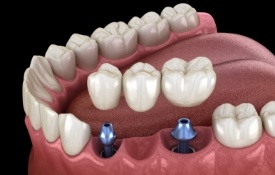 To restore a gap left by several missing teeth, we can secure a dental bridge to two or more dental implants, typically placed on either side of the space within the arch. That way, instead of having to alter your natural teeth to anchor the restoration, it'll be secured to dental implants.
Missing All of Your Teeth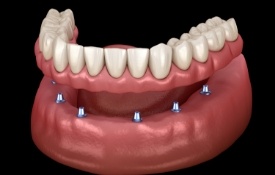 With a custom implant denture, it's possible for us to restore an entire arch of missing teeth all at once! After placing a small number of implants, the high-quality prosthetic will be securely attached on top. Your new denture may or may not be removable, depending on personal needs and preferences.