Dental Implants – Encinitas, CA
The Leading-Edge Solution to Tooth Loss
Dr. Greg McElroy, as well as his team, has completed hundreds of hours of additional training and education, allowing us to complete the entire dental implant treatment under one roof as well as offer implant dentures. From start-to-finish, each treatment that we provide is custom-tailored to fit your individual needs so you can enjoy the best possible results. To learn whether you're a candidate for dental implants in Encinitas, call our dental office to schedule a consultation.
Why Choose McElroy Smiles by Design of Encinitas for Dental Implants?
IV Sedation & General Anesthesia Available
Dentists with Specialty Dental Implant Training
Precise, Fully Digitized Dental Experience
What Are Dental Implants?
Dental implants themselves are small titanium posts that are surgically inserted below the gumline and into the jawbone to replace the roots of missing teeth. Due to their biocompatible nature, they're able to undergo a process called osseointegration, where they fuse with the jawbone. This creates an unwavering support system for a crown, bridge, or denture to be secured to, restoring the function and structure of your complete smile.
The 4-Step Dental Implant Process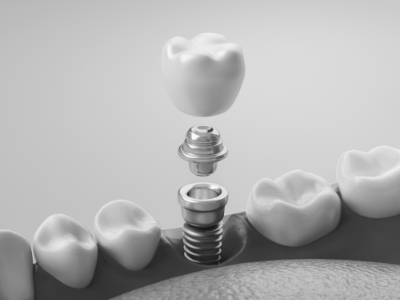 Consultation: The first step of every dental implant treatment is a consultation with our team. We'll capture necessary diagnostic information, like a cone beam CT scan and X-rays, and conduct a thorough visual examination of your teeth and gums. We'll also speak with you about your oral and medical health history and the goals you have for your treatment. Based on everything we find and talk about, we'll walk you through our recommended treatment plan so you know what to expect throughout the process.
Placement: Once you consent to moving forward with treatment, we'll schedule your surgery, which we'll complete in-office.
Osseointegration & Abutment Placement: After your surgery, your implants will fuse with your jawbone over the next three to six months. Once osseointegration has occurred, we'll attach small metal connector pieces to the tops of your implants, called abutments.
Final Restoration: When we receive your final restoration, we'll call you back in to secure your replacement teeth to your abutments and complete your smile.
Benefits of Dental Implants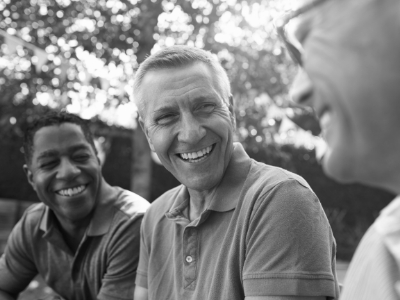 With countless unique benefits that distinguish them from their traditional counterparts, dental implants are an incredibly popular choice among patients. From long-term health benefits to a lifespan of over 35 years, they're an excellent investment that many would agree is well worth the cost. When you choose dental implants in Encinitas, you'll also be able to enjoy replacement teeth that look and feel lifelike, up to 80% of your bite power restored, and no slipping or shifting restorations.
Maintaining & Caring for Your Dental Implants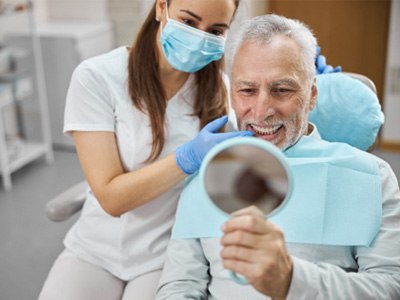 True enough, implants can keep a smile whole and healthy for a lifetime. However, they'll only do so if you take good care of them. Anything less can cause them to fail and need replacement. Luckily, Dr. McElroy and his team are here to help: below are crucial tips on dental implant care in Encinitas. By reading them over, you'll ensure your new teeth last a while. You can then enjoy your rebuilt smile without worries!
Make Oral Hygiene a Priority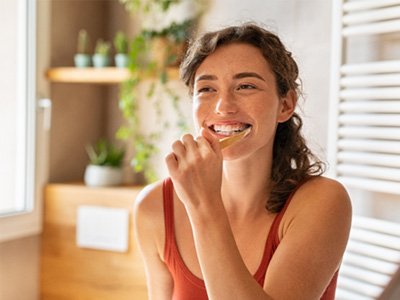 As you might know, implants don't get cavities. (They use artificial materials instead of enamel.) That said, you still need to clean them daily. You'll face long-term oral health issues otherwise.
Remember, implants depend on a healthy mouth to work. That means nearby oral issues can destabilize them. For example, gum disease might make your gums recede and loosen an implant. The condition could also erode the bone tissue that supports your restoration.
Of course, good oral hygiene can prevent these outcomes. It's simply a matter of brushing twice daily, flossing once daily, and rinsing with mouthwash often.
Eat a Healthy Diet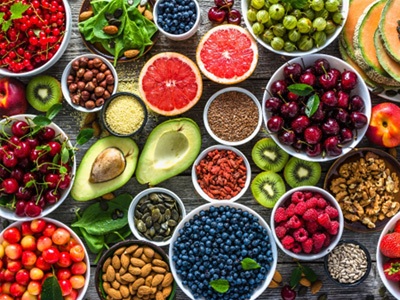 Implants usually let you eat as you want. Even so, they do have their limits. They work better and longer under a mouth-healthy diet.
You see, some foods put implants at risk. Hard kinds – pretzels, chips, etc. – can result in chips. On the other hand, sticky and sugary stuff tends to wedge between the prosthetics. They then get a chance to decay nearby teeth. Should the latter happen, you might suffer issues that trigger implant failure.
Luckily, other foods with mouth-healthy nutrients let implants endure. Items rich in calcium, phosphorus, and vitamin C are especially good. These prevent gum disease and strengthen your jaw.
Break Bad Habits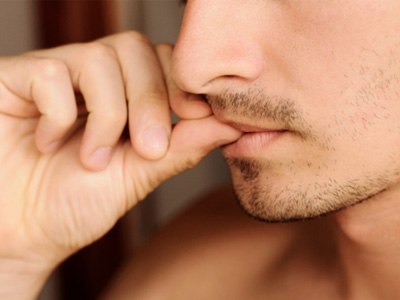 Bad oral habits are pretty dangerous to implants. Left unchecked, they can easily cause the prosthetics to break or fail. That being the case, you should quit such practices before and after treatment.
For example, give up smoking. Tobacco products slow your recovery from implant surgery. It also prompts gum disease – an issue that results in implant failure. To prevent these effects, then, stop the habit at least two weeks before implant placement.
You should also quit chewing on hard objects. Whether it's a fingernail, ice cube, or pencil, biting such a thing can chip your implants.
Protect Your Dental Implants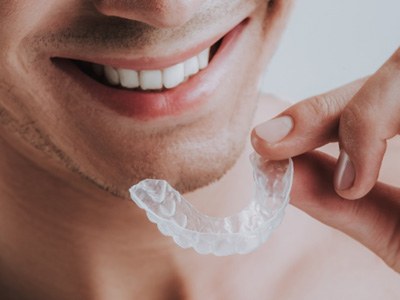 Implants can withstand a lot, but they aren't indestructible. They can (and will) get damaged if put under enough force. As such, always protect them with good dental tools.
In particular, wear an oral appliance in certain settings. A sports mouthguard would defend your restoration from physical injuries. Alternatively, using a nightguard while asleep would prevent wear and tear from bruxism.
Schedule Regular Dental Checkups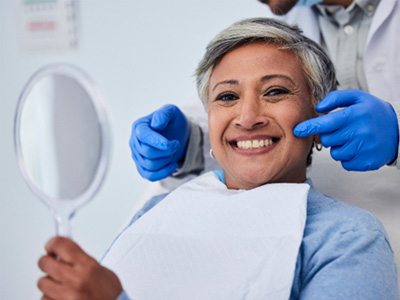 Even if you're cautious, you can't care for implants alone. You'll inevitably miss or overlook some issues. Therefore, attend dental checkups often. These visits with a dentist offer great protection.
If you didn't already know, checkups are the best form of preventive dental care. They stop implant threats before they can take root. That much is natural, as they assess your mouth and treat minor issues early. From there, your implants are kept very safe.
Who Dental Implants Can Help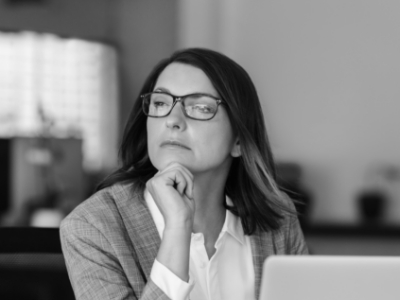 As a rather versatile treatment, dental implants can help patients in a variety of situations. During your initial consultation, our team will help you determine whether this is the right option for you by discussing your expectations and smile goals as well as conducting a thorough examination of your oral and facial structure. In some cases, patients may require preparatory procedures before being able to undergo surgery, but we'll be sure to walk you through what your individual process will look like.
Missing One Tooth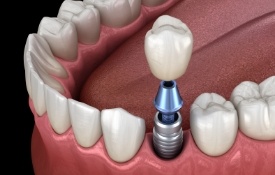 For a single missing tooth, we'll place a dental implant below the gumline and into the jawbone within the space in your arch. Once you've healed and the implant has fused with the bone, we'll secure an abutment to it that will hold a customized dental crown.
Missing Multiple Teeth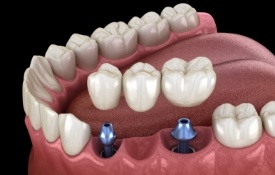 To restore a gap left by several missing teeth, we can secure a dental bridge to two or more dental implants, typically placed on either side of the space within the arch. That way, instead of having to alter your natural teeth to anchor the restoration, it'll be secured to dental implants.
Missing All of Your Teeth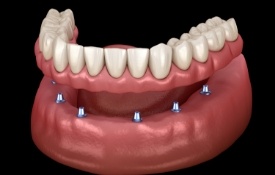 With a custom implant denture, it's possible for us to restore an entire arch of missing teeth all at once! After placing a small number of implants, the high-quality prosthetic will be securely attached on top. Your new denture may or may not be removable, depending on personal needs and preferences.
Understanding the Cost of Dental Implants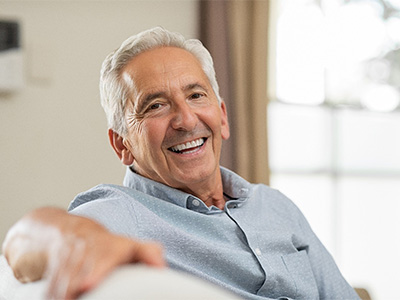 We will need to customize your dental implant treatment according to your unique needs. Naturally, since the process won't be exactly the same for every patient, neither will the price. There are many factors that could end up affecting the cost of your dental implants, and it's crucial to make sure that you understand them. You can always get in touch with our team to ask any cost-related questions that are on your mind, but before that, you can get a basic idea of what to expect by reading the information below.
Preliminary Treatments & Dental Implant Surgery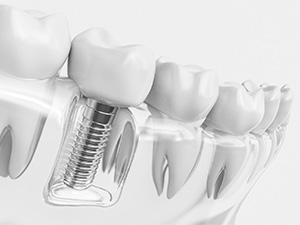 Part of your initial consultation will involve checking to see whether you need preliminary treatments – such as bone grafting or gum disease therapy – to correct issues that could otherwise prevent you from getting dental implants. We will always make sure that you have an idea of how much you can expect to pay for such procedures.
Of course, dental implant surgery has its own costs to keep in mind. The final price could vary depending on which tooth is being replaced as well as whether sedation will be used. We can give you an estimate once we more fully understand what your treatment will entail.
The Parts of Your Dental Implant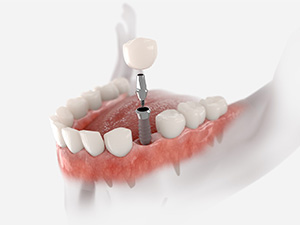 It's important to take a close look at the dental implants themselves and what factors could influence the amount you end up paying for them. Important factors include:
The Number of Implants Used: The more dental implant posts you need, the more you can expect to pay for them.
The Type of Restoration: Will your dental implants support a crown, bridge, or denture? The type of restoration will affect the final price.
The Material Used: It's probably no surprise that the cost of a dental implant is closely tied to the material used to make it. Feel free to ask about the material your dental implants will be made out of.
How Dental Implants Can Save You Money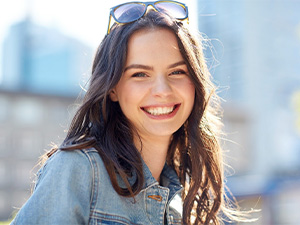 It may not be obvious just by looking at the price, but dental implants can actually end up paying for themselves. What makes them stand out from other tooth replacement options is that they tend to have much longer lifespans; in many cases, they can last for 30 years or more. As a result, dental implants don't need to be replaced as often as traditional bridges and dentures – and that can be very good news for your wallet.
Does My Dental Insurance Cover Dental Implants?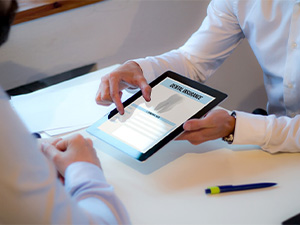 There's a good chance that your dental insurance won't cover the cost of your dental implants, but you might still be able to use your benefits to help pay for the final restoration or related procedures. Talk to our team if you need any help using your insurance benefits to make the cost of getting dental implants more manageable.
Making Dental Implants Affordable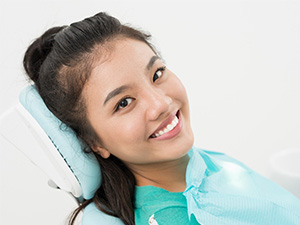 Still worried about your ability to fit dental implants into your budget? Our team may be able to make a few suggestions. For example, you can sign up for our Dental Membership Program to get a discount on various services. You can also apply for third-party financing through CareCredit, Proceed, and Sunbit, all of which can make paying for dental implants notably less stressful.
Dental Implant FAQs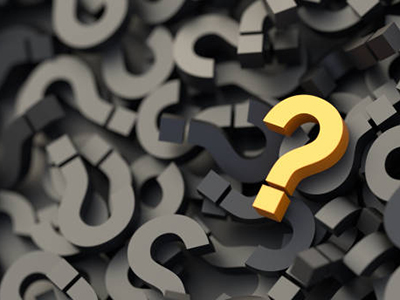 Dental implants in Encinitas are the next best thing to real teeth, but they are a big investment. Don't worry if you have a few concerns. Your dentist will explain everything during your consultation. While you wait for your appointment, here are the answers to the most frequently asked questions about dental implants to help determine if they are right for you.
Can I Take Dental Implants Out?
You cannot remove a dental implant because it replaces both the root and the crown of your tooth. A titanium post is surgically placed into your jaw to serve as a new root. Your bone will fuse to it through a process called osseointegration. An abutment is placed on the post to connect your restoration. Although some implant dentures can be taken out for easy cleaning, only a trained professional can remove your post.
How Long Do Dental Implants Last?
Dental implants have over a 95% success rate and are proven to last for decades with the correct care. Many factors affect their life expectancy, like the materials used. Your implant dentist in Encinitas will help you choose high-quality materials to get the most from your investment. The location of your implant can also affect its lifespan. Molars undergo more wear and tear, so dental implants used for back teeth may have a slightly shorter duration. You can ensure your new smile lasts for 30 years or more by committing to good oral hygiene at home and visiting your dentist every 6 months for a cleaning and checkup.
Does It Hurt to Get Dental Implants?
You don't have to worry about a painful day in the dentist's chair, despite requiring oral surgery. Your dentist will use anesthetic or sedation to block any pain, so you won't feel anything during your placement surgery. After the effects of any medications dissipate, your mouth will be sore for a few days. You can manage it with an over-the-counter pain reliever and eating soft food. Your dentist will review any additional aftercare instructions before you go home, like using a cold compress to manage swelling and bruising.
What are the Signs of Dental Implant Failure?
The risk of dental implant failure is less than 5%; however, it's important to be vigilant for any signs of an issue. Red, swollen, and bleeding gums can indicate an infection called peri-implantitis. Pain when placing pressure on your implant also indicates a problem. Don't wait to contact your dentist or it can be too late to save your smile.
What Should I Do If My Implant Feels Loose?
After your bone has fused to your dental implant, it should never feel loose. If your implant wiggles, contact your dentist immediately. It can be a sign of dental implant failure, but it may also be something as simple as a loose restoration.