TMJ Treatment – Encinitas, CA
Minimize Jaw Pain & Joint Discomfort
TMJ disorder, also known as temporomandibular joint disorder, or simply TMJ, is a common condition that is estimated to impact about 10 million people in the United States. While increasingly common, many cases of TMJ disorder go undiagnosed because people aren't aware that their symptoms can be treated. If you experience lockjaw, clicking and popping sounds whenever you open and close your mouth, or joint and facial muscle pain, call our office today to learn more about our customized options for TMJ treatment in Encinitas.
Why Choose McElroy Smiles by Design of Encinitas for TMJ Treatment?
Fast Relief with BOTOX for TMJ Threatment
Community-Trusted Dental Practice Est. 2003
Precise Diagnoses with Digital Imaging
Occlusal Splints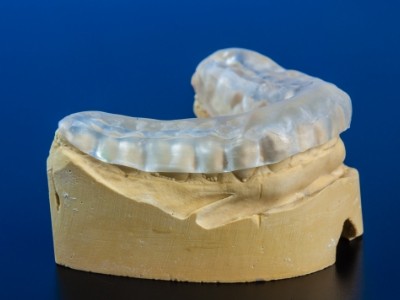 A common underlying cause of TMJ disorder is malocclusion, or bite misalignment that leads to the grinding and clenching of your teeth as you sleep. To help prevent damage caused by grinding as well as relieve strain from your joints, we offer customized occlusal splints. These help shift your jaw into its ideal position as you rest, reducing strain and aches, all while cushioning your teeth from each other, preventing you from sustaining long-term dental damage as a result of grinding.
BOTOX Injections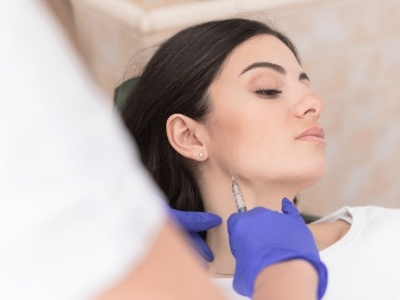 TMJ disorder is characterized by the tension and force sustained by the two joints that connect your lower jaw to your skull. BOTOX is known to help relax facial muscles to reduce wrinkles, but this treatment can also be used to release strain in the muscles surrounding your joints, helping prevent discomfort as a result of your condition. The relief can last for a few months at a time, but with regular treatment, you can reclaim your life from jaw pain.