Preventive Dentistry – Encinitas, CA
A Passion for Maintaining Healthy Lifelong Smiles
A healthy and complete smile can offer countless benefits for not only your oral health, but also your overall wellness, because with a fully functional set of teeth, you can eat, speak, and smile with ease and confidence. That's why our team focuses on providing our patients with thorough and effective preventive dentistry in Encinitas, helping you avoid dental emergencies as a result of progressing oral health problems. If it has been longer than six months since you last visited a dentist in Encinitas, call our office to schedule your routine dental checkup and teeth cleaning today.
Why Choose McElroy Smiles by Design of Encinitas for Preventive Dentistry?
Comprehensive Dentistry for Families
In-Network with Many Dental Insurance Plans
Providing Trusted Dental Care Since 2003
Dental Checkups & Teeth Cleanings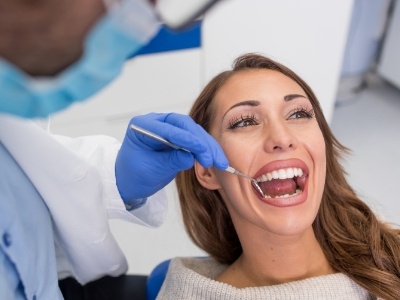 The American Dental Association recommends visiting the dentist every six months for routine dental checkups and teeth cleanings. These visits consist of a thorough examination of your teeth and gums to ensure that you don't have any lingering oral health problems and clearing of all plaque and tartar from the surface of your smile. The goal of these bi-annual appointments is to tackle the small issues before they have a chance to grow and cause you discomfort or the need for more invasive procedures.
Gum Disease Treatment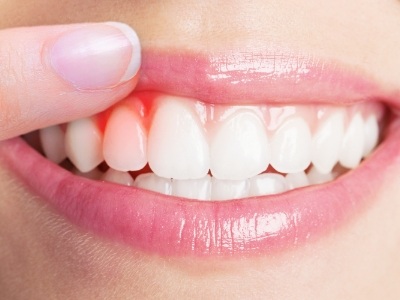 Gum disease is one of the most common oral health problems in the world, estimated to impact one out of every two adults according to the Centers for Disease Control and Prevention. Our team provides several types of gum disease treatment options, from scaling and root planing to safe and painless laser treatment. After one of our experts examines your smile, we'll be able to provide you with the treatment recommendation that can help preserve the supportive structures of your teeth.
Oral Cancer Screening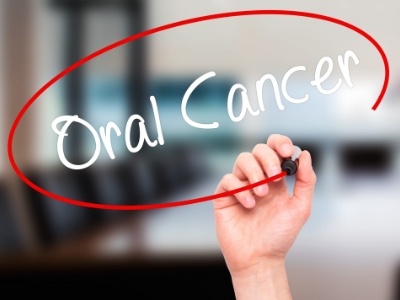 The American Cancer Society estimates that around 54,000 new cases of oral cancer are diagnosed each year, and just over 11,500 people die of this disease annually. This is an unfortunate reality for many people, and our goal at McElroy Smiles by Design of Encinitas is to drastically minimize the progression of oral cancer with early diagnosis. That's why we complete oral cancer screenings at each of your dental checkups using OralID fluorescent technology. When shone in your mouth, this instrument will highlight any oral mucosal abnormalities to make sure you receive the appropriate care.
Fluoride Treatment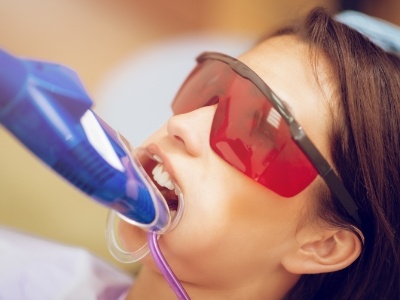 Fluoride is a mineral produced by rocks and naturally found in soil, water, and the air. It's added to community water sources and oral hygiene products like toothpaste because it has enamel-strengthening properties that protect teeth from decay. If you or your child isn't receiving enough fluoride in your diet, we can supplement it by placing a fluoridated gel on your teeth. It only takes a moment and can help you avoid developing cavities down the road.
Dental Sealants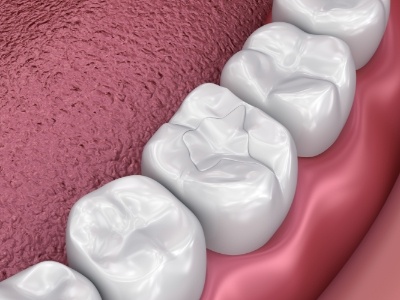 As one of the top oral health problems among both children and adults, cavities can wreak havoc on your oral health. Our goal is to stop them from ever having an opportunity to develop in the first place, which is why we offer dental sealants. These are clear, durable layers that we paint over the biting surface of molars to keep food debris and plaque from settling in their crevices, reducing the chances of decay developing.
Nightguards for Bruxism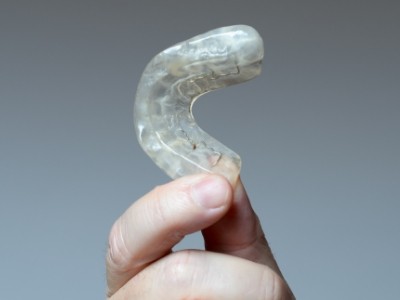 Bruxism, or the grinding and clenching of teeth, can develop as a result of stress, bite problems, and TMJ disorder. While it's helpful to understand why you're experiencing bruxism and treating the underlying cause, it's also important to address the symptom itself. Our team crafts high-quality, customized nightguards to protect your teeth, facial muscles, and jaw joints from damage. Typically created from a cushioning acrylic, these nightguards can be worn as you sleep to reduce your chances of waking up and requiring emergency dental care!