Dental Job Opportunities – Encinitas, CA
Are You Ready for the Career of Your Dreams?
We all have our reasons for choosing a career path. Perhaps you want to wake up each morning and know that you are truly making a difference in the lives of others, or you want the opportunity to advance yourself personally and professionally. Perhaps you love going above and beyond to serve others, or you want to work with amazing people and have leaders that recognize and appreciate you. If any of those things are what you are looking for in a career, McElroy Smiles by Design of Encinitas may just be the perfect fit for you!
Our Vision
McElroy Smiles by Design of Encinitas is the premier dental practice in Encinitas! We adhere to core values and create a patient-centric culture with exceptional customer service. Our goal is to be the top dental group in Encinitas for both patients and team members within an environment that provides personal and professional growth. Always known as a community leader in giving to others. We are an elite group of dental professionals who take pride in impacting our community through generous giving and educating our patients to achieve optimal dental health for a lifetime.
McElroy Smiles by Design of Encinitas Core Values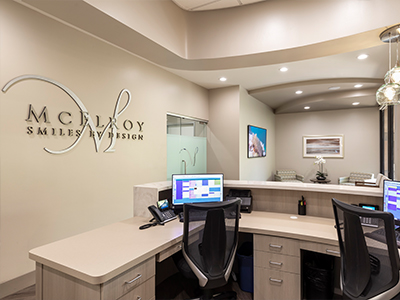 We are ENTHUSIASTIC AND ENERGETIC bringing positivity to the workplace!
We are GROWTH ORIENTED always desiring to learn.
We have PERSONAL INTEGRITY, displaying uncompromising morality and honesty in ALL interactions.
We focus on GRATITUDE and we practice it daily.
We ENCOURAGE TEAMWORK WHILE FORMING LEADERS helping each other succeed.
We believe in OPPORTUNITY BASED ON MERIT, rewarding excellence.
We strive to EXCEED EXPECTATIONS at all times. (Wow!)
Self-Assessment
Are you a responsible, goal-oriented individual who wants the most out of their professional career? Do you thrive on constant and never-ending improvement and enjoy the rewards of earned success? Are you a positive, hard-working person with a great attitude? Do you love to serve others and strive to be the best part of their day? If so, there is a position at McElroy Smiles by Design of Encinitas waiting for you. We are always looking for energetic individuals to join our team. Dental experience is not a requirement for our non-clinical opportunities. Dental Assistants should be certified, and experience is a plus. All others must be properly licensed. Our doctors invest a tremendous amount of time and resources into our continuing education.
Apply Today!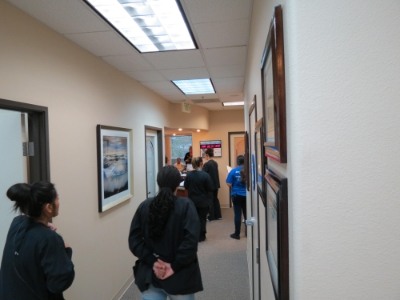 If you have read our Vision and Core Values and believe you have what it takes to be a shining example of them each and every day, we look forward to hearing from you and hope you are our next Rock Star!