Emergency Dentist – Encinitas, CA
Same-Day Dental Treatment for Immediate Relief
In the midst of a dental emergency, it can be difficult to make the best decisions for your oral health, especially if you're in pain. That's why we always recommend calling our dental office as soon as possible. Our team of fast responders are happy to provide same-day dental treatment whenever possible to restore your oral health and ease your discomfort. Dr. Greg McElroy is an emergency dentist in Encinitas who is also certified in oral conscious sedation so you can safely relax while undergoing whatever procedure you may need.
Why Choose McElroy Smiles by Design of Encinitas for Emergency Dentistry?
IV Sedation & General Anesthesia Offered In-House
High-Quality Cone Beam CT Diagnostic Scans
A Caring, Long-Standing Dental Team
How We Treat Dental Emergencies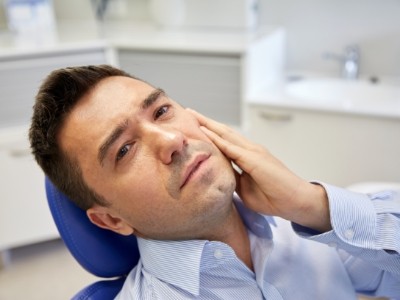 Call Us. The first step you should always take if you find yourself requiring emergency dentistry is to call our office. We typically see our emergency patients the same day, although in some cases, we may schedule you for the following day. We do everything we can to get you out of pain as soon as possible.
Get Examined. Before we're able to make a diagnosis, we'll need to examine your teeth and gums, and if necessary, capture diagnostic scans of your mouth using our digital X-ray system or cone beam CT scanner.
Treatment Overview. Once we've determined the problem at-hand, we'll create a customized treatment plan to stop your pain and restore your smile. This may also include follow-up appointments if you require more than one procedure.
Restore Your Smile. As soon as you consent to moving forward with your treatment plan, our team will jump into action repairing your oral health.
The Most Common Dental Emergencies
If you're unsure of whether your situation can be categorized as a dental emergency, give us a call. We'll provide you with first-aid guidance and schedule an appropriate appointment time to address your concerns. We've also included a list of the most common situations we treat below!
Understanding the Cost of Dental Emergencies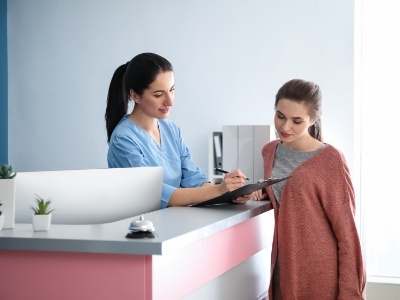 The cost of your emergency dental appointment will depend on what treatment you require, whether you have dental insurance that will cover a portion of the cost, and if you need any follow-up appointments. Our team will provide you with a detailed cost estimate of your treatment after we've made a diagnosis so you know what to expect moving forward. We're also happy to offer additional financing through CareCredit, Sunbit and Proceed.