Root Canal Treatment – Encinitas, CA
Addressing Toothaches with Reliable Root Canals
One of the most common dental emergencies we deal with is painful toothaches that won't seem to go away. These are typically the result of an untreated cavity that has progressed into a tooth infection, which impacts the sensitive pulp deep within the tooth. In many cases, root canals are often the one treatment that we can offer patients that will save their natural tooth as well as cure their pain. Call us today to schedule a same-day emergency dental appointment if you're suffering from a painful toothache. Root canal treatment in Encinitas might be just the solution you need!
Why Choose McElroy Smiles by Design of Encinitas for Root Canal Treatment?
High-Quality Diagnostic Imaging Technology
Several Dental Sedation Methods Available
We Offer Same-Day Dental Treatment
What Happens During a Root Canal?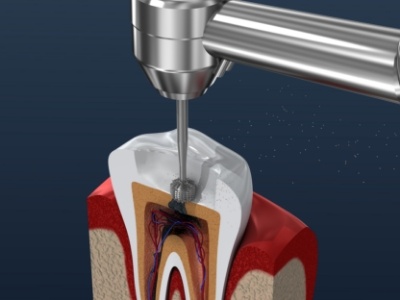 Root canals typically take place over the course of two appointments. First, your emergency dentist in Encinitas will clear out the inner chamber of your tooth and sanitize it, ensuring that no bacteria is left behind to reinfect it. Then, we can top it off with either a traditional dental crown or a durable, CEREC same-day crown. Both are made from high-quality dental materials that will allow you to continue using your treated tooth as you normally would.